Brinox Declaration of Sustainability
We at Brinox are passionate about making a difference.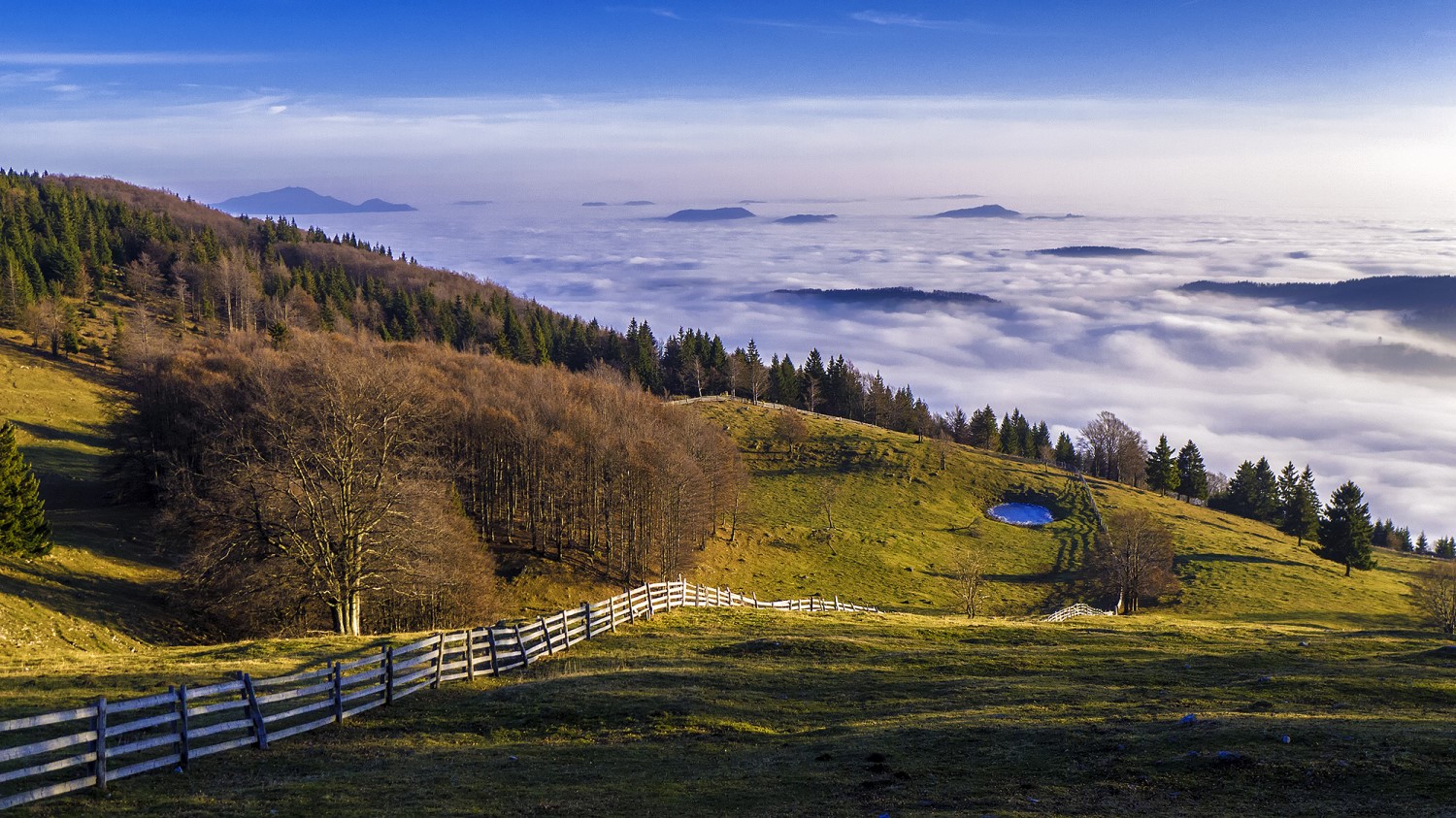 Robert Charles Swan (an explorer, author and advocate of renewable energy) once said "The greatest threat to our planet is the belief that someone else will save it." We at Brinox are passionate about making a difference. Since the establishment of the Brinox brand in 1983, high ethical standards and a commitment to the environment have have been uppermost in our consideration. With this in mind, the company has already invested in areas that help us pursue our vision of sustainability and carbon-neutrality.    
Powered by green energy
We are proud to obtain the majority of the electricity for our production from sustainable green sources. Hydropower, wind and solar are key in our endeavors to pursue sustainable and carbon-neutral production. Brinox has signed a long-term green electricity agreement, that assures that the electricity provided to the company comes from green sources.      
Heated by the forest
Warmth and comfort are contributors to people's well-being and productivity. This is why we chose biomass as our main source of heat generation. The wood chips used to heat our facilities are all sourced from local farmers and their carefully controlled forests. This allows us to be completely independent of oil and gas and to maintain a zero-carbon footprint. Wood chips are also produced from the wooden box packaging that we use for the delivery of equipment and which is returned to the company and cannot be reused as packaging.     
Driven by electricity
Mobility is key in today's society. We are committed to the development of electrical charging stations at our premises, which allow our employees to recharge their electric vehicle during their working time and encourages them to abandon their combustion engine vehicles.     
Water is the source of life
Water is the source of life. All wastewater within Brinox is collected and treated with our own wastewater treatment facility, before it is released into the sewage system. This way we can limit our environmental impact on the surrounding area and bring about a higher quality of living.        
Hand in hand with our partners
The supply chain matters. We are not only working with our partners to assure them on-time supply and high quality of materials; we are also openly addressing the need for a sustainable supply chain and the responsibility of suppliers down the chain. We are aware that this is a steep road, but hand in hand with our partners, we know it will make a difference. This is why Brinox started an open sustainability dialogue with the five major suppliers that deliver about 80% of the company uses.    
In harmony with the sun
Along with our green energy initiative, we are developing our own source of electricity production. Any new infrastructure projects will include the installation of modern solar panels on the roof. An area of 15,000 m2 covered with modern solar panels will make Brinox less dependent on external electricity supply and contribute to the company moving towards carbon-neutrality.
References
Alkermes
Pharmathen
Lonza
Heineken pivovarna Union
Heineken pivovarna Laško
Teva
Galderma
Mlekarna Škofja Loka
MSD
Grupacija Imlek
Capsugel
Wacker
Johnson & Johnson
Pfizer
CSL Behring
Sotex
Aerie Pharmaceuticals
Takeda
Pomurske mlekarne
Dottikon
Fresenius Kabi
Bionorica
Krka
Mlekarna Planika
Roche
Lactosan
PepsiCo
Meggle
Lek
GlaxoSmithKline
Leo Pharma
Heel
Sarajevksa pivara
Zott
Merck
Žito
Lonza
Coca-Cola HBC
Alvogen
Alcon
Novartis
Bayer
Pharmstandard
Zoetis
Mlekarna Celeia
Frutarom Etol
Nektar Natura
Roche
Lactalis
Sandoz